Physical Education
PE Curriculum Intent
Achievement
Perseverance
Responsibility
Aspiration
All children partake in PE lessons twice weekly, both inside our well equipped hall, on the playground or sports field. Lessons are taught both by teachers and specialist PE coaches.
We follow Primary PE Planning (PPP) scheme of work which supports all areas of the PE curriculum and supports children to develop a variety of sport skills.
PPP - A teaching resource, created by teachers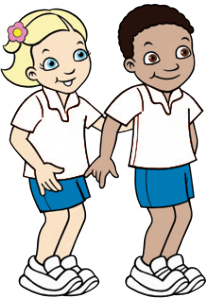 Primary PE Planning has been developed by teachers for teachers. Our resources support primary schools to deliver fun, high quality and sustainable PE lessons.
Inspire a Generation

Our core philosophies, which make us unique:
Every child matters – quality learning opportunities for all abilities.
Exciting learning journeys – clear, measurable learning journeys for all abilities.
Assessment without levels – measuring every child's progress.
Free flowing lessons – responsibility towards the learner, development of leadership skills.
2021 -2022 PE Overview
Children should come to school in PE kit on PE days only.